40 MW Sulzer 16ZAV40S 10.56 MW each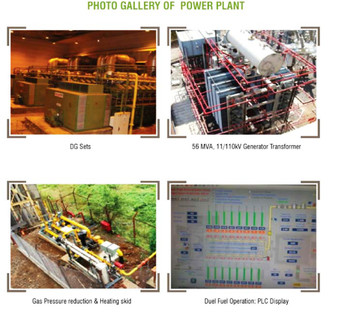 Sulzer 16ZAV40S 4 units
Description
Images
Downloads
Description
For sale used Sulzer 16ZAV40S 4 units at 10.56MW each GEC Alsthom Alternators 11kv
Description
Key Features:
The Plant has four (4) sets of Sulzer France make and 16 ZAV 40 S type Diesel Engines of capacity 10.56 MW each commissioned with latest PLC based condition monitoring and equipment protection system along with SCADA. GEC ALSTHOM make alternators are coupled with each DG sets and power is generated at 11kV voltage level on the generator terminals.
This is further stepped up to 110 kV by single 56 MVA Transformer and evacuated by Transmission lines.
Plant Main Equipment details
1 Diesel Genrator Set
a. Diesel Engine Technical Specifications
Engine Type Sulzer 16ZAV40S
Year of Manufacturing 1991
Output 10560 KW
RPM 500
Direction of Rotation CW
Place of Manufacture Sulzer France
b. Alternator Technical Specifications
Manufacturer GEC Alstom
Year and Place 1992 France
Apparent Power 14000 KVA
Type Three Phases Y RP256-90
Rated Voltage 11000 V
Speed 500 RPM
Frequency 50 HZ
Rated Current 671.8 a
Power Factor 0.8 COSØ
Exciter Three Phases RK90.20
Magneto Single Phase E 355-120
Diesel Eng. # Diesel Eng. Sr. # Running hours Alternator Sr. #
as on 30.07.2012
Engine No - 09 ESN - 740099 30835 880604-16
Engine No - 10 ESN - 740100 39642 150032
Engine No - 11 ESN - 740101 38721 150033
Engine No - 12 ESN - 740102 30823 890604-16
2 Major Balance of Equipments at the Current Location*
a. Dual Fuel Gas Kit Multi Point Gas Injection by SOGAV
Valve Controlled Through Governor.
b. Air Compressor (30 bar) 2 Nos & Ingersoll Rand 2 in Number
c. HFO Separators Alfa Laval 4 in Number
d. Lube Oil Separators Alfa Laval 4 in Number
e. Water Softener Plant
f. Fire Hydrant Pumps Year 2007
g. Cooling Tower Year 2007
h. Cooling Water Pumps Year 2007
i. 56 MVA Transformers 1 in Number
Year 2007
j. Switch Yard Breaker PASS Breakers, Year 2007
k. 11 kV MV Breakers GEC Alsthom 9 in Number
l. Natural Gas Skid Emerson, Year 2011
m. Natural Gas Heater Thuba Switzerland, Year 2011
n. Fuel Handling Pumps Borger Germany, Year 2007