About us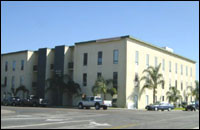 We are proud to have served the industry for 17 years now and are looking forward to establish ourselves as a strong partner in the future.
Founded in 1997 as an Export Management Company we have been servicing the industrial energy and oil & gas industry ever since.
Today, ANTONI International, Inc. offers a diversified portfolio of products and specialized services ranging from rotating equipment spare parts, commodity shipments, exchange equipment, repairs and customize application engineering.
We specialize in genuine new as well as independent aftermarket support for equipment applications by SOLAR TURBINES, PRATT & WHITNEY, GE, COPPUS, KONGSBERG, DRESSER RAND, and INGERSOLL RAND product lines.
Our valued clients reach out to us from around the world, Indonesia, Thailand, Malaysia, Vietnam, China, Russia, Saudi Arabia, UAE, Kuwait, Oman, Iraq, Australia, Argentina, Brazil, Germany, Italy, UK, Denmark, Norway, Nigeria and many more.
ANTONI International, Inc. continuously seeks suitable product lines for representation within the industry. For any questions or representation please contact our US office.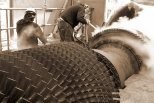 We added CO2 Dry Ice cleaning - blasting services during turbine and generator outages. CO2 Dry Ice Blasting gained significant importance among the global gas turbine operators, saving considerable turn around time from standard 2-3 weeks to as little as 24 -48 hours. Contributing significantly on operators savings during a planned or emergency outage.