Equipment for sale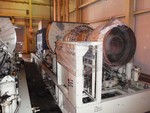 SOLAR CENTAUR T5701 Dual Fuel 60 hz genset
CENTAUR T5701 G...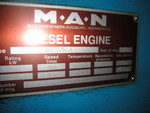 75 MW MAN B&W Diesel HFO Power Plant
MAN B&W 75MW Di...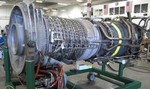 GE LM2500PE 0-hour Overhauled 2011 stored
GE LM2500PE 0-h...

Parts for C33 Solar's Compressor
C33 parts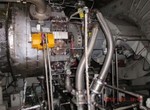 TAURUS 60S 7MW combined cycle plant
TAURUS 60S CHP ...
We specialize in independent supply and support of industrial IGT gas turbine, compressor and pump spare parts including applications by SOLAR TURBINES' SATURN CENTAUR TAURUS MARS, PRATT & WHITNEY GG4, COPPUS, TUTHILL, MURRAY, TERRY , KONGSBERG, DRESSER RAND WORTHINGTON and INGERSOLL RAND.
Let us repair or rebuild your now obsolete modules, engine spares and controls. In many cases we can supply what the OEM designated as obsolete due to outdated technology or equipment and parts inactivity.
Domestic - North American service provider for specialized CO2 Dry Ice Blasting during major plant outages 24/7 year round. Emergency Service available.
ANTONI International, Inc. is NOT affiliated to Solar Turbines Inc. Solar®, Saturn®, Centaur®, Taurus®, Titan® and Mars® are registered trademarks of Solar Turbines Inc., San Diego, California, USA.
Under US Export Control we cannot sell or ship to final destinations including: Sudan - Syria - North Korea - Iran - Cuba.